Inside the Account Management blade you will find two (2) tabs: General and Settings.
1.  In the General tab you can add your business details, the size of your business and the industry type. In this blade you are able to monitor the usage of your features.
Click on the 'Admin' icon on the primary menu and the 'Account Management' icon on the secondary menu to find the Account Management blade.
In the General tab you are able to add:

Company Name
Industry Type
Team Size (Number of employees)
Address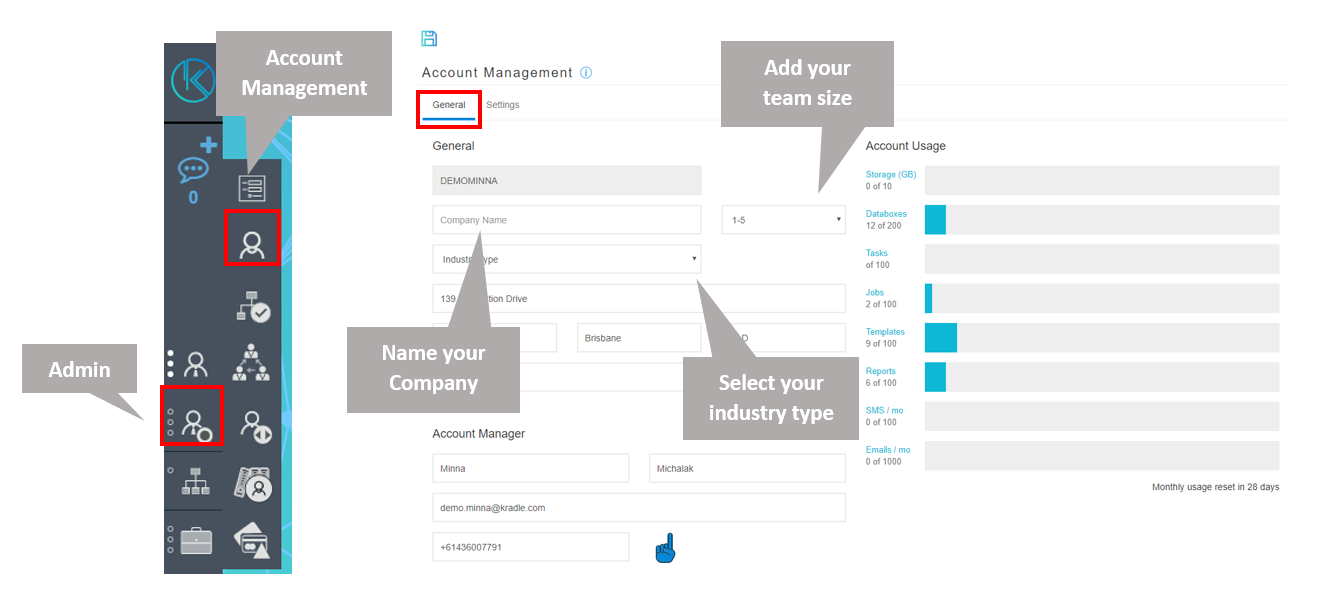 2.  In the Settings tab you are able to configure how often your password needs resetting, change timezones and customise screen background color and change the logo. Please note that the password reset value is 12 months by default and the timezone is the time in which Kradle runs.
In the Settings you are able to:

Reset Password
Change Timezone
Change Background and Logo